Scuba Diving with Water Sports – Malvan Island Package
The reason for the popularity of Malvan is not only its coastal and charming nightlife but the water sports activities are also a reason to entice the tourists. Adventurers who want to enjoy the thrilling experiences of water sports must visit this ultimate destination full of enjoyment and fun. The variety of fun-filled water sports includes Parasailing, Jet Skiing, Scuba diving, etc. Plan with us to make the best of your life and enjoy every moment you are blessed with by observing nature's beauty in oceans and seas and filling your life with joyous memories.
Scuba Diving at Malvan
Scuba diving is not just an opportunity to dive into the sea. It is a golden chance to interact with marine counterparts and feel lucky to find a chance to explore the mysterious depths of oceanic water. You will not be left in the water like a lost creature, our professional experts will join you and guide you through the exotic corals and the enigmatic aquatic life in the depths of the water.
Exciting Water Sports Package
We do not limit your enjoyment. We reveal to you much more to accelerate your fun and enjoyment. Apart from the Scuba Diving activity, you can also register for Parasailing, Banana rides, Jet Skiing, Kayaking, Wake Boarding, and Speed Boat Rides.
Price for Combo Package
If you opt for a combo package of watersports and scuba diving, you will b charged an affordable price that is ₹1,599.00 per person. The prices are updated as on Today
Exciting Opportunities for fun-lovers
We value your wishes to having a pleasurable and fun time. That is why we have included fun-filled options for you in our package.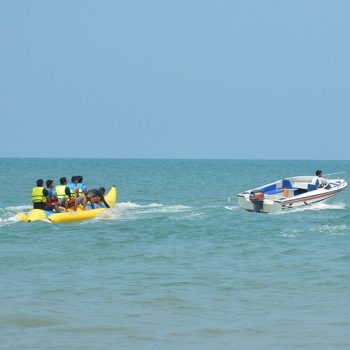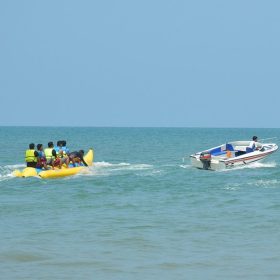 Banana Ride
One of the most adventurous and jovial watersports is the banana ride. When you choose this ride, you will be accommodated with 3-4 persons on a banana-shaped inflated boat. Your boat will be put on the water for the bumpy and headstrong ride on dangerous tides of water. This ride is highly demanded because people love the stunts on the water on this bumpy ride.
Parasailing
Nothing can compare to the joy of flying like a bird in the sky. The vibes of complete liberty and moving freely like a bird gives you immense pleasure. Therefore, Parasailing is considered an amazing discovery of humans. When you move into the depths of the water and then fly high in the air, it gives you an entirely new and exciting experience. You will take off this flight from the middle of the ocean from a boat while attached to the boat. Parasailing Trip is an unbelievable pleasure-filled adventure.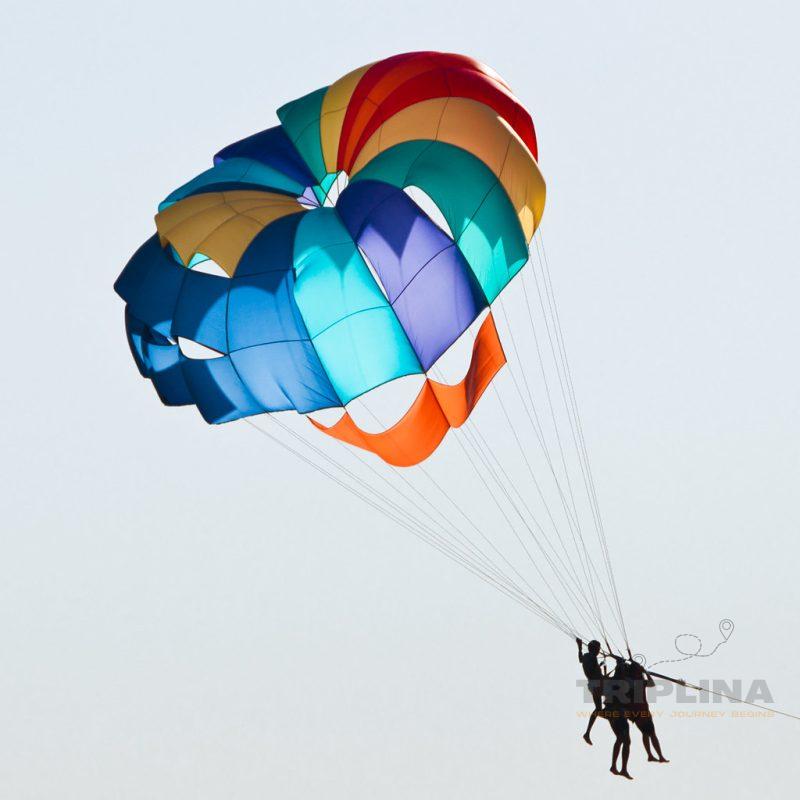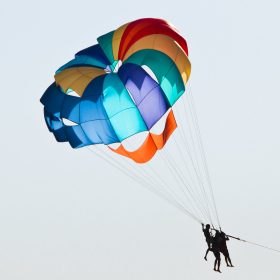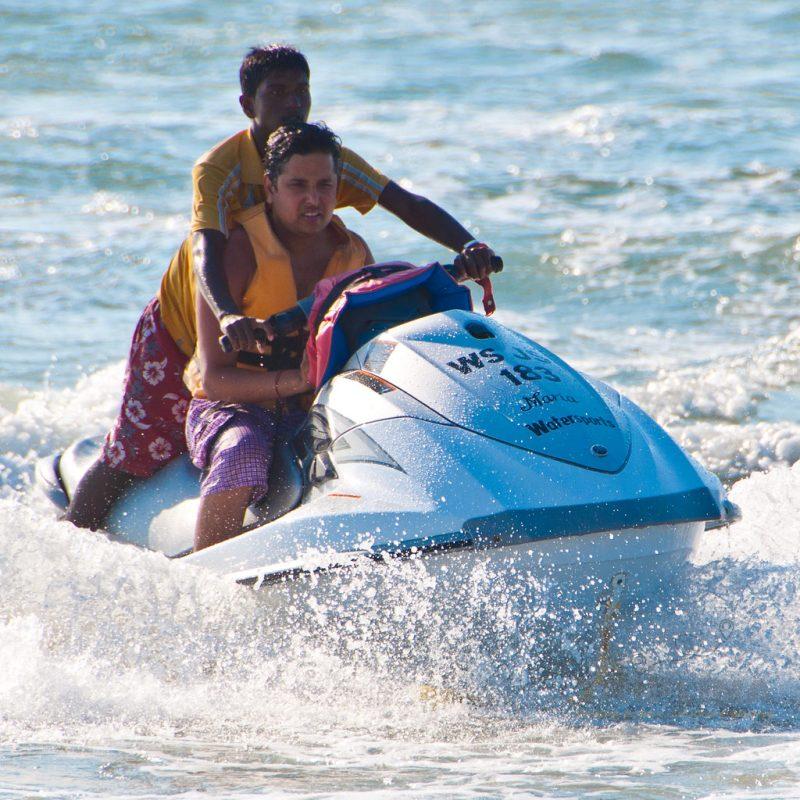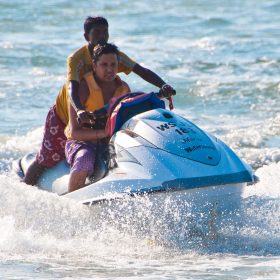 Jet Skiing
The memories connected with the Jet Skiing experience will give you a realistic feel. Even thinking about Jet Skiing makes you feel the splashing water on your face and the wind blowing your hair. It ultimately gives you a refreshing feel. Imagine how cherishable the adventure would be!
Kayaking
Kayaking in Goa's backwaters will leave you with a renewed, satisfied, and revitalized impression. In this activity, you take a leisurely stroll out across calm, serene waterways while admiring the tall mangroves, spectacular sunset views, old forts, and a countryside view of Goa. Discover more about Kayaking Activities.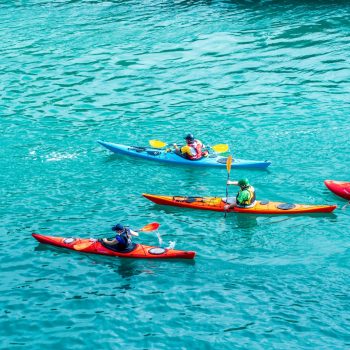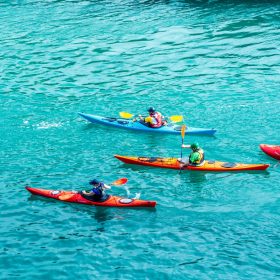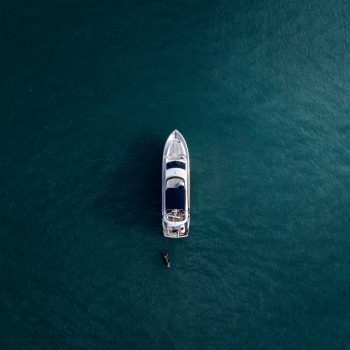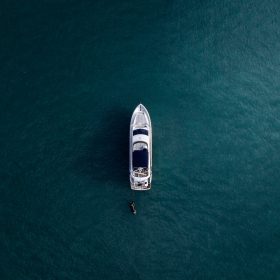 Speed Boat Ride
If you want a speed-centered watersport for your fun time then nothing compares to the speed boat ride adventure. Riding on a speed boat ride chasing the fast-moving tides satiates you internally. This is among the most interesting and fun-filled activities. Venture on the thrilling experience of a speed boat ride with your friends to make memories.
Wake Boarding
Wake Boarding is a blend of many watersports like water skiing, snowboarding, and surfing. It is a very challenging watersport where you need to balance yourself by stepping on a single board and challenging the waves. Your focus should not be diverted from maintaining your angle, and weight and balancing your position. If you can handle these requirements, then you are an amazing wakeboarding player. Find out in detail about Wake Boarding.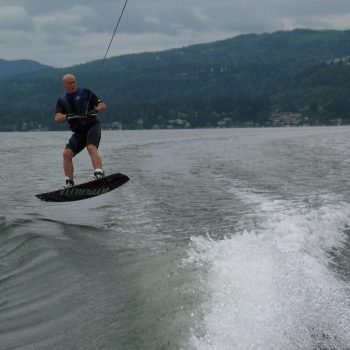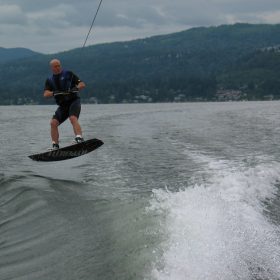 Pricing Details
The package price starts from ₹1,599.00 Per head for adults and kids.
Timings Details
This trip will start from 6:30 am to 5:30 pm.
Operational months
The diving season of Malavan starts at the beginning of September and continues till the end.
Package Includes
Pickup and drop-off responsibility of our team from the Hotel's nearest point in AC vehicle
Around 10-15 minutes complete training
Your sea dive will be supervised by an expert instructor for around 20mins
Equipment on rent will be available.
Breakfast (South Indian) & Lunch(Veg/Non-Veg)
Capturing moments of Scuba Diving
Water Sports Includes(Banana Ride, Parasailing, Jet Skiing, Kayaking, Speed Boat Ride, Wake Boarding)
Beer (2 - 3 pints per person)
Special instructions
Any kind of alcohol consumption that is unhealthy and injurious to health.Please remember to take a set of comfortable additional clothes, comfortable shoes, sunscreen, sunglasses, and a bathing suit.You will be provided with Breakfast and lunch.
Scuba Diving Certificate
We have made your adventures fun learning. You can not only have a Scuba Diving experience, but you can also achieve a certificate for your diving into the sea. There are no strict procedures, you will need to complete only a one-week training. The age requirement for getting the training and certificate is at least 10 years. We recommend people with sensitive emotions and those suffering from ailments not take part in such activities.